Saturday, December 31st, 2011 by Tony Reid
Awesome
Sakuraba and Barnett Take Pro Wrestling Matches on DREAM NYE Card-
There are many awesome points to this story that finding the most awesome point from which to start is a difficult task in and of itself. We all know, although some are hesitant to admit it or even in complete denial that there are very strong ties between pro wrestling and MMA, just from the initial sight of two people competing in a very physical showcase in nothing more than a pair of shorts in front of millions of people, to the violence, to the larger than life personalities, to the similar fan bases (generally 18-35 year old men) to the fact that many fans of MMA today grew up as pro wrestling fans. Let's also not forget that prior to the MMA explosion; pro wrestling was the only viable option for amateur wrestlers when their careers came to a close. We have seen the crossover in both areas from MMA to pro wrestling (Ken Shamrock, Dan Severn, hell even Tank Abbott and Paul Varelans) and pro wrestling to MMA (Brock Lesnar and Sakuraba himself) Personally, I like it, I embrace it, I am fine with it as long as its done by the right athlete in the right way. It's also cool that Josh Barnett, while still an elite mixed martial artist, continues to compete and embrace his role in the world of pro wrestling. It is also very cool that I get to see my MMA hero Kazushi Sakuraba still in the ring but knowing he won't take any more unnecessary damage. Not only that, he is in a tag team match! Is anything cooler than seeing Saku in a tag team match at this point in his career? It also doesn't hurt that Fedor is the main event on this particular card. I always enjoyed the NYE Shows PRIDE and other Japanese promotions would put on, with the pageantry and all the bells and whistles, so it's just nice to see another show in this context.
UFC Announces That Duane "Bang" Ludwig Now Officially Holds Fastest KO Ever-
Dana White officially announced this week what we all have known for some time now. Duane Ludwig holds the record for the fastest knockout in the history of the UFC. At UFC Fight Night 3 in January of 2006 Ludwig hit Jonathan Goulet with a lightning fast punch at the opening bell and faceplanted Goulet in about four seconds. Somehow, some way, the official timekeeper must have blinked at the wrong time and listed the duration of the fight at 11 seconds. It is blatantly obvious that the fight lasted nowhere near that amount of time. There was some momentum gained recently by Bang as he created an internet petition and a Facebook Fan Page that quickly rose to over 7,000 likes. Here is the sticking point. The NSAC and Keith Kizer specifically, are refusing to overturn the decision/ruling of the 11 seconds on record. Although Kizer has openly admitted the fight was shorter than the 11 seconds on record, he still refuses to change it in the books. Why you ask? Well, like any other commission or government body this particular one in question also refuses to admit any mistakes, wrongdoing or being anything less than perfect. I have also officially announced today that at any point where Jonathan Goulet's name is mentioned it must be said as if you are Will Ferrell impersonating Robert Goulet on SNL. Goooulet!

Awesomely Stupid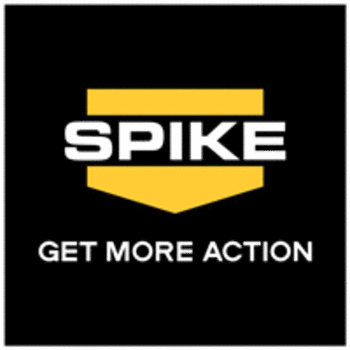 SPIKE TV Will Counter New TUF Seasons on FX with Reruns of Old Seasons–
Yes, you read that right. SPIKE will utilize its existing library of past TUF seasons to go head to head with the new seasons airing on FX. Beginning 2012 SPIKE will no longer have any new UFC content but they will have the rights to the library that exists until the end of 2012, which they plan on beating like the dead horse it is. To the casual fan who just watched "1,001 Ways to Die" or "Bar Rescue" or whatever the hell else they run on SPIKE, or for the 12 year old looking to watch some fights this might work but to the educated fan it just looks bush league. It's like airing NFL games from week 12 while the other station is airing the Super Bowl. Sure, if you are just looking to watch some football, any football, you might tune into the reruns but not when the new ish is playing on the next channel. While I understand SPIKE is trying to get all the bang for the buck they possibly can it just makes them look silly to anyone who knows anything about the sport or anyone who was a TV with a remote control for that matter.
Mayhem Miller "Admits" That His Performance Was Not "UFC Caliber"-
No Shit.