Thursday, April 21st, 2011 by Tony Reid
Everyone has a list (or at least a list in their heads) of potential fights they would like to see. These fights never happened for a number of reasons from the fact that the fighters didn't fight in the same organization, to the fact that they were too far apart in age to make it happen. I created a list of my personal dream fights listed here. Some of these fights would have changed the landscape of the sport, some would be very interesting fights that might show up on every fan's list and some would just be flat out fun to watch.  There are only two ground rules that I followed in making the list. 1. The fighters have to be close in weight (within one weight class up or down) and the fights would happen in both fighters prime. Hey, it's my dream so just play along. Here are my top 12 in no particular order.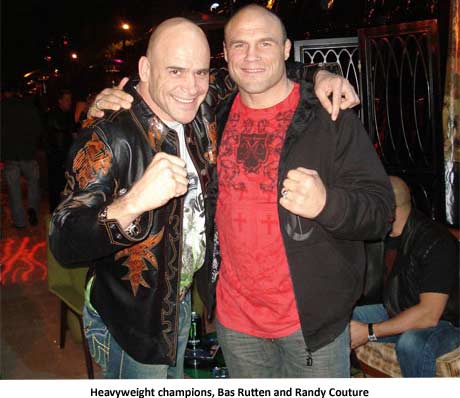 1. Randy Couture vs. Bas Rutten– This seemed like as great of a place to start as any. Can the master of all game plans come up with one to nullify the well rounded, badassness that is Bas? Could Couture implement his great Greco and clinchwork to get Bas to the ground and work him over there? Can Bas take the offensive and utilize his striking to work over The Natural on the feet? Or would it turn out like the Rutten/Randleman fight in the early UFC days with Bas being on the bottom and working from there? Or would it be a repeat of Couture/Rizzo with Randy taking an exurbanite amount of punishment to his body via many well placed strikes?
My Pick: The Natural implements his game plan to perfection and picks up the narrowest of decisions, winning via split decision.
2. Kazushi Sakuraba vs. Anderson Silva-What a fun fight this would be! Could Saku nullify the Spider and bring him into his world of crazy grappling skills and submission wrestling or would the fight never even get to the mat until Saku hits it unconscious?  If there is a weakness in The Spider's game it is with his back on the mat, as evidenced in the Sonnen and even Lutter fights. Saku has taken his share of beatings and vicious knockouts, even in his prime, so it would be interesting. Regardless, I would love to see an entertaining entrance and a few cartwheel guard passes in this one.
My Pick: Saku uses his magic and secret ninja skills to pull off an armbar in Round 3 (after getting battered for the first two rounds)
3. Brock Lesnar vs. Fedor Emelianenko– The two big heavyweights that have both fallen a bit recently. Not so long ago this fight would have been billed as a fight to determine the best heavyweight in the world now it would determine who is still relevant.  Could Brock utilize his size and bully Fedor or would the undersized heavyweight use his incredible speed and quickness to overwhelm and pull another "Cain" on Brock?
My Pick: Fedor overwhelms the bigger stronger Lesnar and takes it by TKO late Round 1 or early Round 2.
4. Ken Shamrock vs. Frank Shamrock- A great battle between two "brothers". Ken seemed to be father Bob's favorite. He had a ton of early success with his grappling skills and strength. Frank turned out to be the better, more well rounded fighter, even being considered the first true "mixed" martial artist. Would Ken give a big brother style beatdown or would Frank use his well roundedness to put it to his big bro?
My Pick: Frank is too much for his big brother and picks up the win by unanimous decision. There is an immediate family reunion planned. 
5. Royce Gracie vs. Demian Maia– The battle of the early Jiu Jitsu master and the modern day Jiu Jitsu ace. Version 1.0 against version 2.0. This has the potential of being an incredible chess match on the ground…or it could be a situation where when you get two guys of a similar background and the fighter that excels most at another aspect takes advantage in that realm.
My Pick: Demian gets the best of the master and subs Royce via Rear Naked Choke in the closing seconds of Round 2. Either way, long live Jiu Jitsu!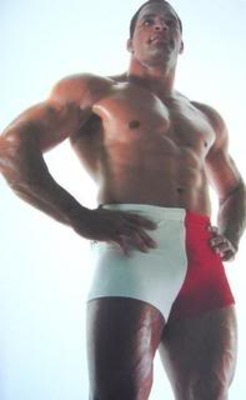 6. Mark Kerr vs. Shane Carwin– This is the battle of the wrestling behemoths in where the fight, if it lasts more than four minutes, could get interesting. It could be two big guys just gasping for air after gassing out or it would be a violent finish one way or the other.
My Pick: Both guys blow their loads in under 3 minutes. They circled for the remainder of the round and all of round 2. The crowd was booing and I ended up turning it off.
7. Ryan Gracie vs. Nick Diaz– How great would it be to have these two crazy mo fos in the same ring or cage? Throwing hands, talking shit and taking it to the mat where they both excel. It would be one interesting scrap. More action might take place pre and post fight, if the history of each of these guys is any indication.
My Pick: What else? Diaz by pitter patter, punches in bunches that overwhelm Ryan halfway through the second round. 
8. Jon Jones vs. Phil Davis– This might be a fight that everyone already has on their list. Who doesn't want to see this fight at this point? Phil Davis is just Jon Jones two years ago. The only problem with that is its not two years ago. Mr. Wonderful might be just the guy though, to be able to ground Jones and control him on the floor and punish him there. Regardless I just want to see it!
My Pick: Wait a few months and we will see it!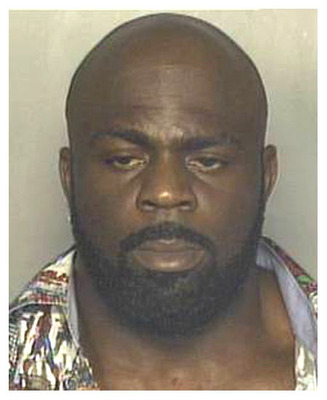 9. Kimo vs. Kimbo– The battle of the two one name and one hit wonders. They have very similar styles where they are interested in standing and banging and little else. Who is the baddest man on the street? It would be a slugfest where both guys swing for the fences until one drops. Or at least that's how I envision it in my dream.
My Pick: Kimbo catches Kimo with a big right hook and ends his night in the first round.
10. Lyoto Machida vs. Wanderlei Silva– To say this fight would be a battle of styles would be an understatement. Could Machida use his in and out elusiveness to keep Wand off his game or would the Axe Murdered just blitzkrieg The Dragon and end him real quick like?
My Pick: I envision the latter happening. Silva by rape choke/KO. A blend of what Silva did to Jardine and what Shogun did to Machida in their second fight.
11. Chuck Liddell vs. Mirko Cro Cop-Can you imagine these two strikers throwing down in their prime? Would Chuck's hands send Cro Cop to the mat unconscious or would Cro Cop's head kicks send Liddell to the cemetery? This is a fight that could have changed the face of the sport, had it happened a few years back.
My Pick: Chuck is countering early, making Cro Cop chase and lands one of his cinder blocks and knocks Cro Cop out cold in the second round.
12. Forrest Griffin vs. Don Frye– Just two tough SOBs going at it, taking two punches to give one, standing in the pocket or closer and just seeing who the tougher guy is on that particular night. This could be a gritty, bloody war that any fan would have interest in seeing.
My Pick: Frye is too much man and moustache for Forrest on this particular night and puts him to sleep in the first round.
So there is my short list. I'm sure you have a list of your own that includes a number of cool scraps that didn't even cross my mind, which is the cool part about this whole deal. Feel free to connect with me at www.facebook.com/RattlingtheCage and we can discuss it there! Or if you want to get personal, hit me up atwww.facebook.com/mranthonyreid .